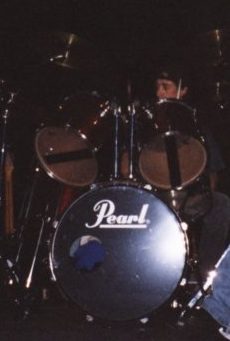 Rob was the guy who kept it all together – always. Impeccable beat, roundhouse playing, a flutter of arms and legs akimbo driving the sound of our band forward.
Rob's playing added flourishes and colour where there might be none – his rolls and punches throughout the music took us far beyond a "guitarist with-a-rhythm-section" that we might have fallen into.
Always with an easygoing smile and a great talent to play with, he was a sight to see at our gigs, going from smiling, friendly to a flaying terror behind his drums, then almost immediately back to being one of the best deadset guys going around.